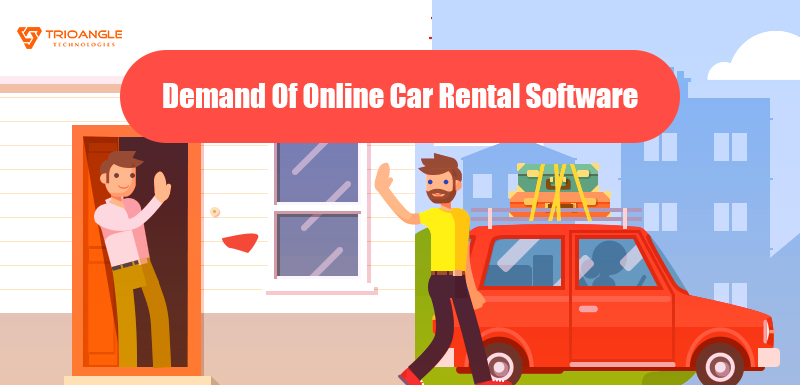 Business on an online platform has been an undeniable one, as we all live in a connected era and people believe that acquiring services on-demand is possible through online. In this fast-moving world, reaching a required destination through our own vehicle has been a tiresome job. To have a tension free travel many opt for rental services. It is not something new, rental has been followed years back. For many years the rental business has prevailed this shows the scope of the rental business.
Are you in a vision to commence a car rental business, then tap in car rental software a right place to know more about car rentals.
Business On Rental Market Place :
One who is an an urge to commence a business, rental is the perfect and demanding marketplace. The practice of peer-peer sharing of unused products like property, any automobiles, electrical equipment, books, designer dress etc. It connects people, who wish to share their products, and who wished to get shared products. Those are named as owner and renter respectively. To facilitate the rental services there are many apps and sites are available. Large stats stands as the proof for the success of the rental business. As it is customizable, adapt to any products, property and vehicle rentals are largely rented. To know more visit car rental script.
Online Car Rental :
Above I have shared about the rental script marketplace and its reach. Also said that property rental and vehicle rental like car, scooters, boats are also rented.  Now let's speak about car rental business, which is nothing but being an intermediate between the user and the car owners. This business can be inaugurated and possible only by acquiring technical support. Because to connect the owner and the user an intermediate platform will be the app or the website.
Demand For Car Rental :
Rental for the car has prevailed long back, still, it is followed in the market. The duration of the business denotes the demand for the business. Online car rental software with a plethora of features like
Seamless instant booking
Verified users with user-friendly individual panels
Car management
Driver management
Dispute management
Secured service
Intuitive Interface
Available in mobile apps
Online payment transactions work well. Such a car rental software will be the perfect tool to craft the business of budding entrepreneurs.
Makent Cars (car rental script) are one such system, comes from the inspiration of Airbnb, acts as a perfect interface between rider and owner for car rentals. This script allows car owners and the users to access the service in the same account and a separate user-friendly dashboard for the admin is available. For more details contact [email protected].