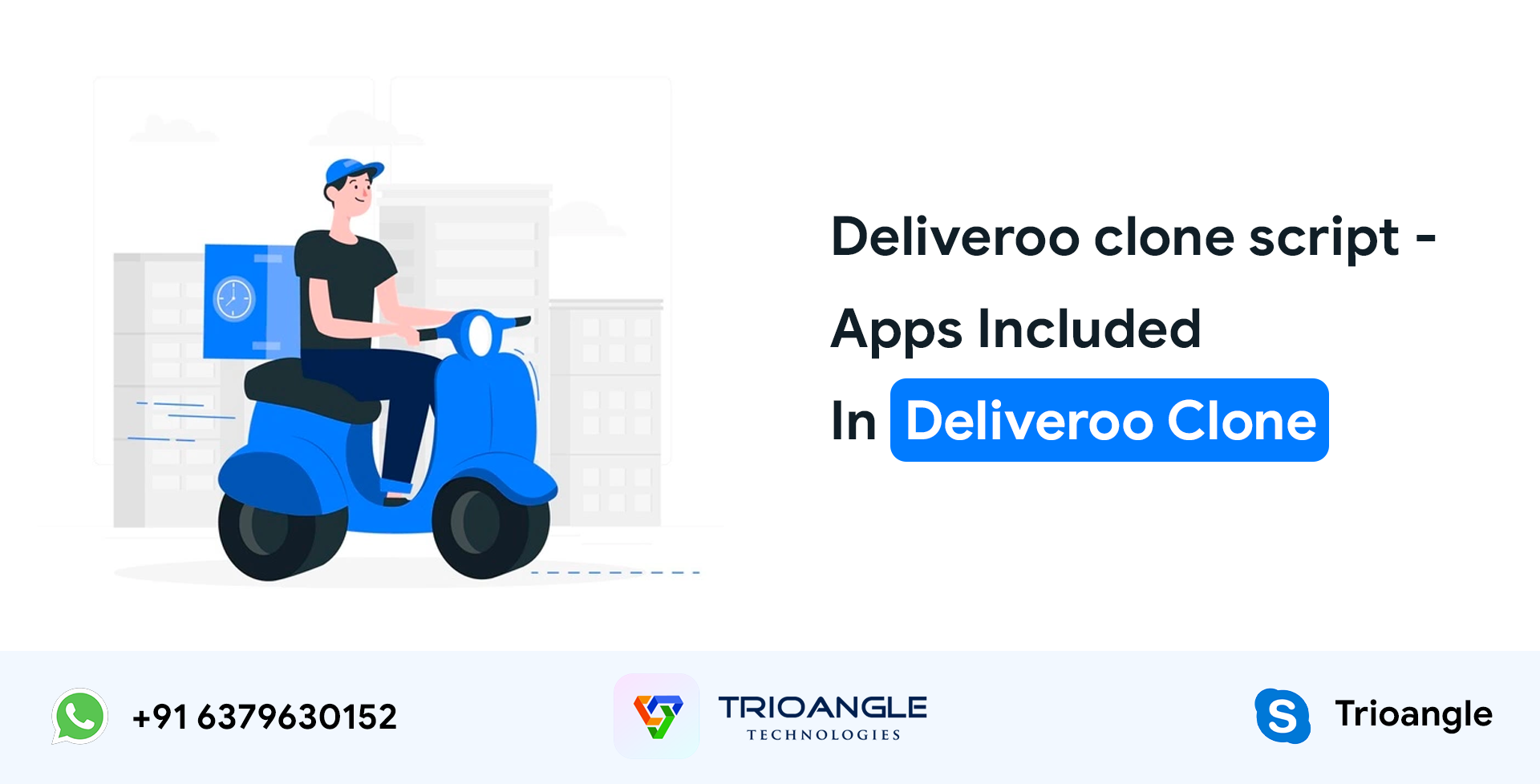 Deliveroo clone is a food ordering and delivery software with high-end features. Deliveroo clone script developed for new entrepreneurs and restaurant owners to establish food delivery services.
Deliveroo clone provides seamless performance in food ordering and delivering service. This one setup will help in many ways to give a convenient service for customers. The apps ensure customer satisfaction and work based on customers' preferences.
This white-label Deliveroo clone can be customizable and updatable based on the new trends, and it can support both android and ios.
Let's see what are all the setups included with the Deliveroo clone for easy access and maintenance.
There are 4 main apps that are clubbed in one script.
Admin Web App
Restaurant App.
Driver App.
Customers App.
Admin Web App
The Admin app is fully designed to maintain all the other apps and processes. In Admin Dashboard all the concluded information is available to get to know exact data. Information like order placed, order delivered, cancel order, payment info available in one window for admin usage.
Admin is the only authorized person who can perform any changes in the setup. Admin can add a driver, restaurant, or menu in the setup.
Restaurant App
In Deliveroo clone software – Restaurant App exclusively designed to maintain all the restaurant activities. The restaurant app can support PCs and mobile. In the restaurant app, restaurants get notifications about orders, delivery, and payment details, and a dashboard is available to get concluded information for restaurants' activities.
Driver App:
The delivery drivers app in Deliveroo Clone ensures that drivers can easily onboard the application. To receive delivery orders they have options to enter them or available or not. After entering the available option they can get orders from nearby restaurants. These options are helping them to work in their free time. Elegant user profile managing options are also available and payment information is also maintained by this app.
Customers App:
Customer App designed to place the order. Customers can place their order at their convenience. web app and mobile app both are available for customers. Flawless and easy order placing options help customers to order their favorite food within a few clicks. Customers experience the best seamless service and they can get exact delivery timing.
Wrapping up:
Deliveroo clone script from Trioangle developed and designed for easy order placing and delivery maintenance. If you are looking for the best food delivery software Deliveroo clone is one of the best choices. A lot of features are available in Trioangle Deliveroo clones and many add-ons are also available to make them more specific. Contact us for a free live demo and make your startup dream come true.
Contact Info:
Mail: [email protected]
Skype: Trioangle
WhatsApp: +91 6379630152