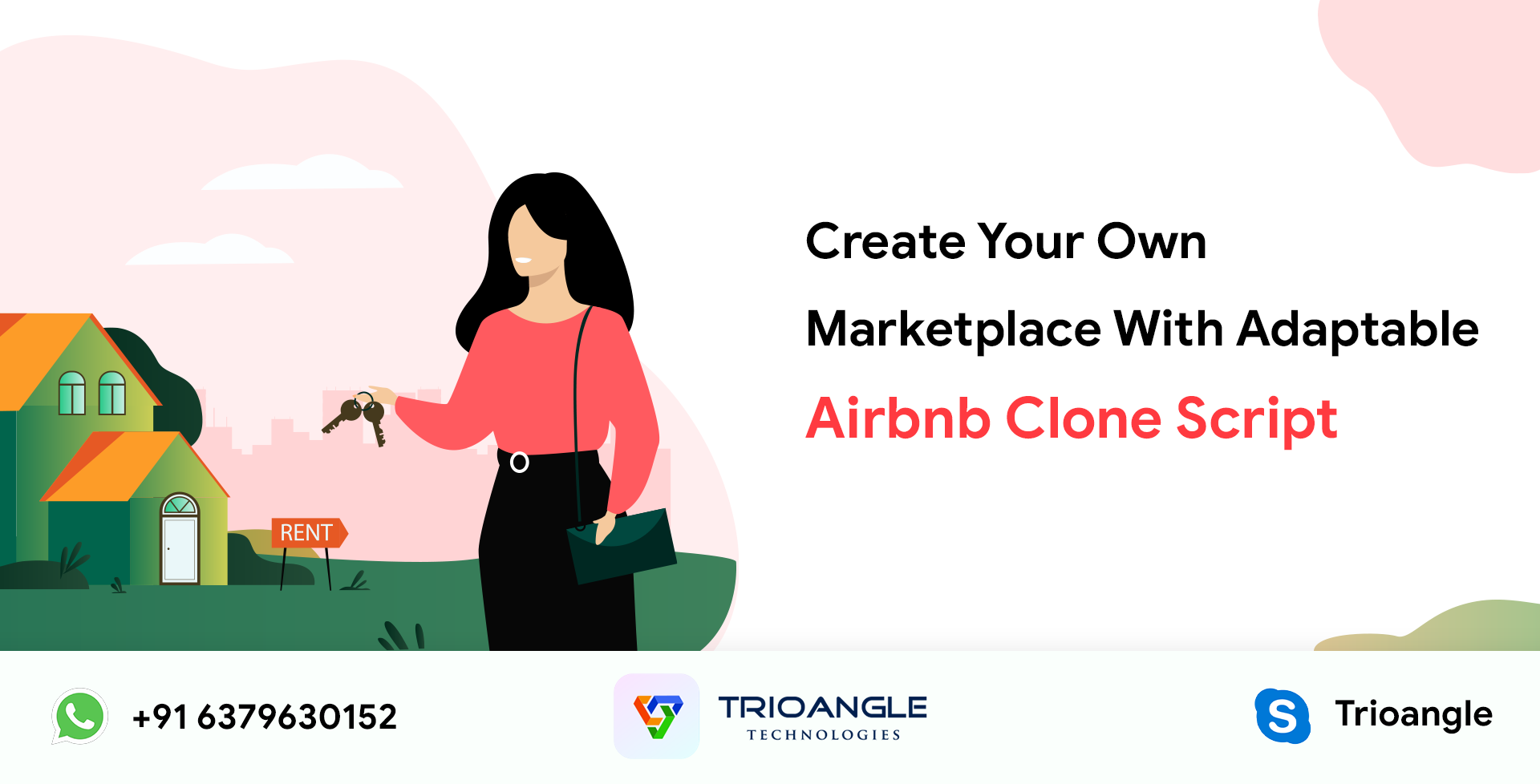 Concept Of Property Rental Business
A successful vacation rental business helping entrepreneurs to generate huge profits in less time. It connects people who wish to rent their property with those who need the property for rent.
It helps to earn a good income in a perfect way for students, pensioners who wish to earn income by renting out their properties and entering the vacation rental venture.
At present, Using the opt Rental Script for the concept of sharing economy is gaining popularity among the rental startup owners. Different online rental business modules are derived from this primary concept.
Towards Airbnb Clone script
Travellers and tourists have the only option to stay at rental guest houses, homes, and rooms irrespective of the destination. So, there is an emerging Online Rental business like Airbnb.
Because it provides the best option to get rental housing and much more across the world. Isn't it interesting? Yes, the concept has created a huge demand to launch a new online rental business.
So, this is the prime reason for a lot of new players entering this online rental marketplace to be successful like Airbnb. But everyone wants to clone the idea of Airbnb, so they use Airbnb clone script to create a successful Online Rental Marketplace like Airbnb.
Today, Entrepreneurs are gaining huge profits by fulfilling the demand by Airbnb Clone App. Property Rental Script helps to make income by helping homeowners who wish to rent out their apartments, offices, rooms, villa, garden, cottage, etc to people who are travelling across the globe.
Why Trioangle Technologies
Yes Offcourse!
There are many clone scripts like Airbnb, But the First and best one in the rental platform is the Makent-Airbnb Clone script from Trioangle Technologies.
Reasons
We purely design the Airbnb Clone App to create an opportunity for new entrepreneurs in the rental business.
Makent Vacation Rental Script works by clustering three kinds of people: admin, Host, and Guests. Similar to Airbnb.
It has a backup of skilled professionals and solid experience in providing a variety of solutions.
Makent Airbnb Clone Website provides the technically best software solution to launch a bug-free rental service.
Makent Airbnb Clone App contains many impressive options to escalate the performance of the vacation rental services into new heights by its Niche Features.
Trioangle Technologies builds the best rental script like Makent Airbnb clone mobile app with the latest technologies and updated features to satisfy customers' needs. It is curated in the form by analyzing all pressure points of the customers and delivered to an entrepreneur in a most responsive and flexible form integrated with effective solutions.
Primary Features
Secure
Safe and security is an important trait for online business, it ensures that it is reliable for online payment and secures other user details. Also could manage the details of the users easily.
Responsive
Makent Airbnb Clone Site is accessible from any device and pretty responsive which is capable of attracting a huge volume of the user.
User-Friendly Dashboard
It includes remarkable features like multi-linguistic access, instant/pre/contact-booking, SyncCalendar, multiple currencies, Technical support, easy report management, Monitoring history, etc.
Hourly Payment
Makent Property Rental Script allows the property owners to charge payment on an hourly basis that allows the user to enjoy the ownership of the property without any time-bound.
Manage Disputes
In case of any disputes or damages that happened during the stay, a considerable amount deposited as security pay can be claimed from the user with the knowledge of the admin.
Outstanding Advantages
100% Customizable as per the needs.
Secure & Scalable.
Built with advanced technologies to provide a user-friendly experience.
Lifetime script license.
Detailings in One-Window.
Safety features.
Greet New Travellers.
Stable Online Presence.
Attractive Property Listings.
Cloud storage.
Conclusion
Trioangle Technologies has the Best Airbnb clone script that is the best suitable option to create any type of online rental website. There are a lot of Free Airbnb clone scripts are available in the rental market. But we offer different advantages to boost your rental websites with a Better frontend for users, a robust admin panel to manage everything & a Developer-friendly tech-stack to make customization easier.
For More Details: https://www.trioangle.com/airbnb-clone/
Email: [email protected]
WhatsApp: +916379630152