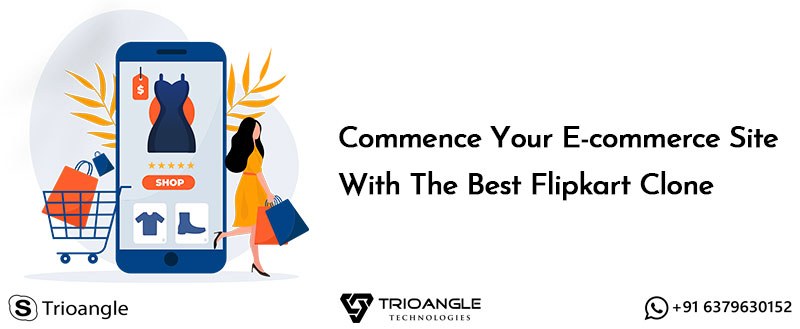 2020 is the year of many critical situations like COVID-19 with an impact on the loss of all offline businesses. People are afraid to come out of their homes for their everyday needs and they change their platform to buy their day to day necessities and products. Online business is the best choice for Entrepreneurs to start their business.
Flipkart is one of the top E-commerce companies founded in India. They provide all kinds of products in their categories and their services all over India. There are many competitors for their business but they are unique in features and are one of the most successful for their business development.
Flipkart Clone
Flipkart Clone Script is an excellent opportunity for Entrepreneurs and it is the right time to commence your E-commerce business with our Flipkart Clone. It has a User-Friendly Panel for buying and selling products over the network and more Enlightening features. Trioangle gives Flipkart Clone in Web Application, Android, iOS platforms.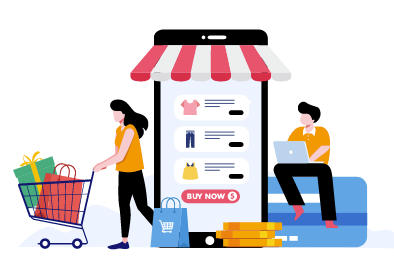 Enlightening Features In Flipkart Clone
Multiple Login & Signup
The users can log-in by their social media accounts like Twitter, Facebook, G-mail, and Apple id. Admin and Merchant have to login by log-in id and password.
Search/Filter
It is easy to find out the needed product for buyers by using the search and filter options. Buyers can easily search and filter out things.
User-Friendly Merchant Panel
Merchants can easily add their products and keep track of their products. The total products, total sales, view orders, sales details, etc.
Multiple Languages
Users can select their frequent languages with the multiple Languages option. Admin can add the new language or delete existing languages.
Social Media sharing
Buyers can share their favorite products on social media accounts. We can follow our favorite stores for new product updates.
Why You Choose Us
Trioangle Technologies, We are the best clone script developing company with advanced features in our Flipkart Clone Script. It is a wonderful opportunity for business people to startup an E-commerce business to become successful Entrepreneur. We help in the development of our client's business by adding new features and feature updates.
Free Server Installation
Free White Labeling
Free App Submission
Free Bug Support
On-Time Support
100% Source Code
Native IOS & Android App
Support After App Rejection
Free Technical Support
A debt of gratitude is in order for reading this blog.!
Contact
Mail: [email protected]
Site: https://www.trioangle.com/flipkart-clone/
WhatsApp: 6379630152