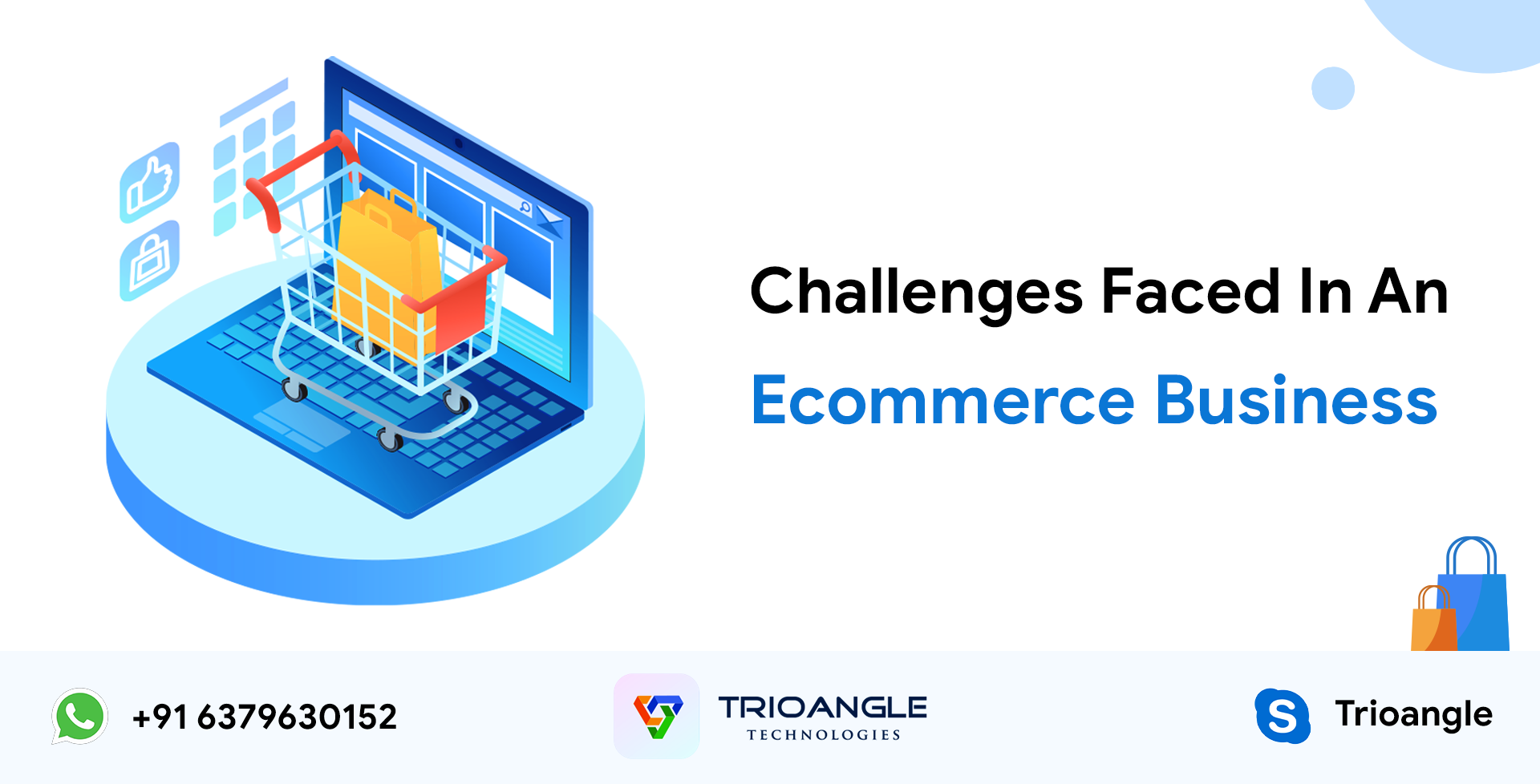 An ecommerce store can be a major contributor for your revenue cycle. This has been accepted by many marketers in recent times. It has been forecasted by Forbes that the ecommerce sales growth will be $4.2 Trillion this year. This is because the total sales in Q1 of 2022 are $876 billion.
This being a major contributor in generating revenue, has also sprouted with new challenges to overcome.
We have gathered information on some of the major challenges and come up with some easy Pro tips to overcome them for your Ecommerce script.
Challenges in Ecommerce and Pro Tips to avoid them:
Choosing the right product range
Since the market is expanding at a skyrocket pace, adapting new products may become a necessary part of your business. So, how do you adapt the right product?
Pro Tip:
It's wise to choose the product range that is most suitable for your business type. If you have done the groundwork and market analysis to identify the business type you are about to enter, it's good to choose the product according to your results. And if you are trying to get into a new product line, understand the customers behavior and patterns from market research and act accordingly.
Converting shoppers into customers
It is easy to get the right visitors for your store if you can follow the right strategies. But, how can you make them complete their journey? How can you make them your end customers?
Pro Tip:
The best way is to provide satisfaction and consistency to make them into end customers.
This is a particularly challenging process because you have to make the customer realize that you are solving the problem they have through your service. So using up sales, reminders, and notifications can help you convert shoppers into customers.

Choosing the right technology partner
As you know about the expansion of the market, new technology providers have also started to grow like mushrooms in a farm. So, among them how can you select the right partner for your Ecommerce script and what will be your benefits out of it?
Pro Tip:
Always get a consultation and understand the service being provided through a demo. There are many technologies that can enhance your business so if you choose the right partner it can enhance your performance. These partners are going to provide you with the required support and ideas that can help you improve the business. This is as important as selecting the right product range.
Maintaining a proper working capital
If you start a business it can only be run with the help of capital. So, think if you are exhausting those resources. How can you stop overspending?
Pro Tip:
The best way to avoid wasting capital is by selecting a single source of traffic and concentrating on it. You cannot just generate traffic by doing PPC ads, and on over repetition, it might not lead to a healthy business. Generally, people tend to get stressed and invest more in ads if they see a little down curve in the performance.
You may have all the required sources for your business but, if you cannot gain the customer's trust you are obviously going to lose loyal customers and their sales. How can you create trust in customers?
Pro Tip:
Consistency is the key to gaining trust. And sharing testimonials and reviews can help you gain trust. This is where you place the hook properly to gain more insights and easy retainers. Once the user understands another user's experience they tend to like the product more.
You should know that promotions done by paid methods are called inorganic traffic. So, How can you maintain regular promotions?
Pro Tip:
Not every promotion you perform is going to give you a 100% result. So, waiting for the promotion to work is the key not to overspending resources. Promotions can be planned and scheduled so that you can give them the required time to work. It's like medicine when performance decreases you give a medication called promotion to make you more active and performing.
Business involves both humans and machines nowadays. And why is it necessary to use the workforce in a digital business?
Pro Tip:
The medium through which you perform the business may be digital with no interaction between you and your customer but having the right people to work for you acts as the face and voice of your organization. Making the team with a good understanding of the product helps for a successful business. Gathering your workforce based on the business plan is a very necessary part because even automated industries need human sources to operate effectively.

Making the shoppers purchase isn't the only thing that makes them loyal customers. Customer retention has always been a part of the business plan. And how can you retain customers?
Pro Tip:
Providing offers, discounts, and other methods can help in retaining the customers and increase the customer lifetime. Some strategies are mentioned above to increase customer retention and it is wise to provide regular customers with new offers and discounts to make them purchase more products.
Any business works on the basis of something called demand and supply. Without demand customers, purchase behavior will be different. So, how can you create demand for your ecommerce store?
Pro Tip:
Giving the right product at the right time for a reasonable price helps you in maintaining the right demand for your business. Creating interest towards the launch of a new product can gain more demand for the product that you're going to make available. Existing products can be used for flash deals to create interest and make the user want the product more than they thought about.
So, I hope now you have learned the basics of starting an Ecommerce business and if you face any of the above challenges you can now come up with a solution to make revenue generation more vivid.
For more ideas you can contact us for more details:
Whatsapp: +91 6379630152 
Skype: trioangle 
Mail: [email protected] 
Website: https://www.trioangle.com/ecommerce-app-development/