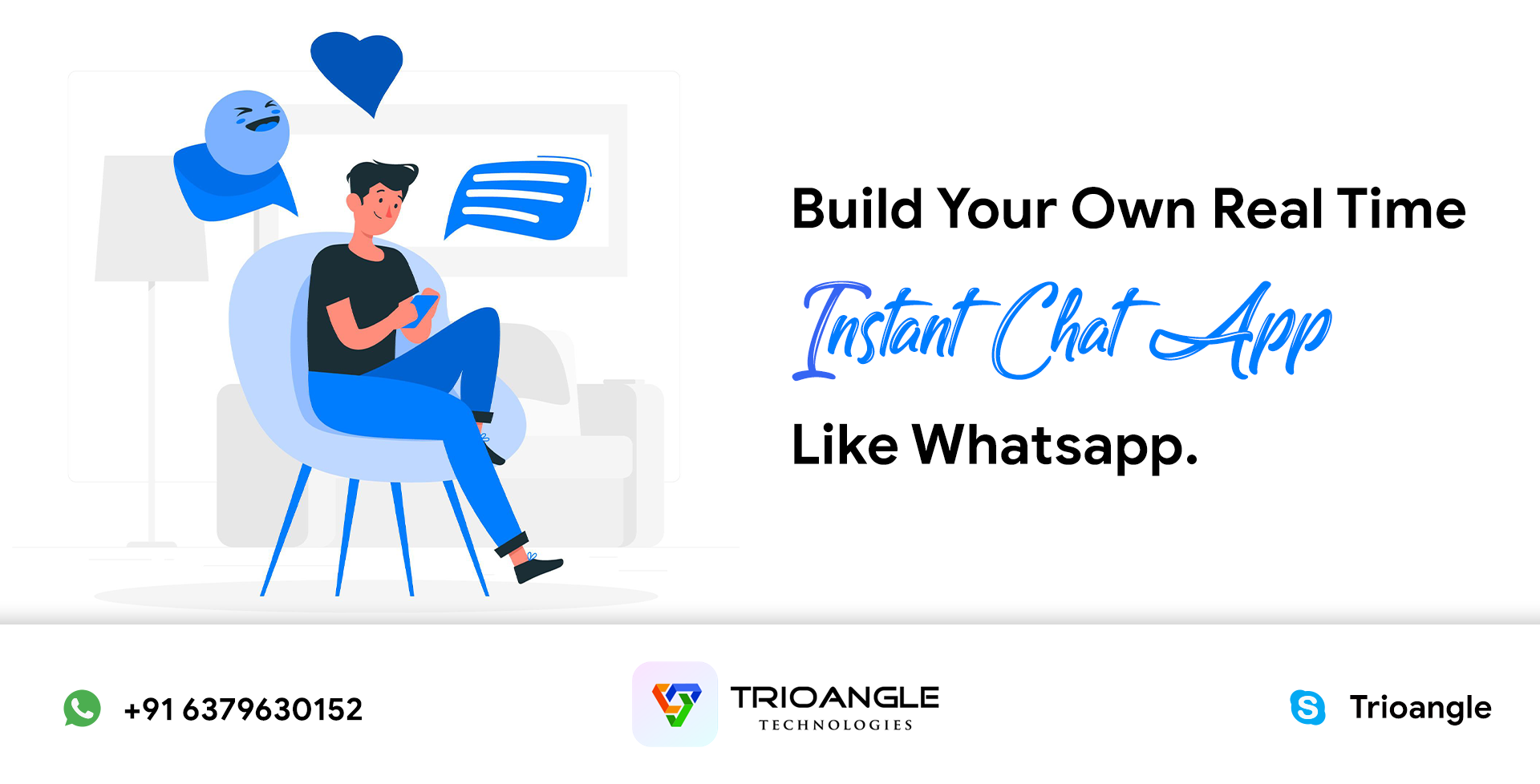 Nowadays in 2022, around 6.648 Billion people are using Smartphones all over the world. Among them, 2 Billion monthly active users on WhatsApp.Currently, WhatsApp is a highly used social media application all over the world. 
Interesting one…!
We all know Whatsapp Messenger from Facebook is a freeware, IP server owned by Facebook. Whatsapp is one of the leading instant messaging applications worldwide.

In today's situation, the WhatsApp messenger app has become a key mode of communication. These messaging applications allow entrepreneurs to develop their businesses. All these enable WhatsApp clone app development as a familiar one. 
Do you know WhatsApp Clone? This blog reviews the process of the Whatsapp clone script and the features involved in detail

Whatsapp clone App

Whatsapp clone app development is the top trending concept and the most exclusive and influential messaging application. Whatsapp has accumulated wide popularity and revenue without a doubt. 
In order to establish your online business, the WhatsApp clone script will be the best choice. Trioangle includes such enlightening features in our WhatsApp clone script

No Texting Limit:
Your WhatsApp clone will provide unlimited text messages to the user. Now, users can send an unlimited number of text messages to their family and friends. This feature allows the admin to gain more users.

Multimedia Sharing files:
In this feature, you can share photos, videos, documents, locations, contact, stickers, and gifs with others. This feature attracts more users to engage in the WhatsApp clone app.

Voice and video call:
Using these features you can save money by making calls all over the world. The WhatsApp clone app allows the user to make voice calls & video calls.

Sharing location:
This feature enables users to share/her location with others and it will be easy for others to find them. The main advantage of this feature is that users can share real-time locations with others. 
Upload status:
Users can upload any number of photos or videos or text to their status that will disappear after a specific time and can see how many people viewed their status.

Group message:
In Whatsapp clone script app Allow users to create groups by including any number of users from their contact. In this app, there are two group types. Only admin message allowed & both user and admin message allowed option.

Block and Unblock Option:
If a user blocks someone's contact they won"t receive any messages, calls, or status updates from the blocked contact. If a user Unblock they can receive a message, call, and status update from that contact. 

Invite contact:
Inviting someone to WhatsApp is a simple process. The invite can be sent with a download link via SMS or email or any other social media. This is an excellent feature that allows the user to invite a contact to be part of the chat application.

Delete for everyone:
In WhatsApp clone script allows the user to delete a specific message for everyone. This is a specific feature if you send a message to the wrong chat or a wrong person this feature helps you to delete the message.

Profile Management:
This feature allows you to edit their profile, users can change a profile picture and crop an image, and change about status.

Security and encrypted:
Whatsapp clone app has the security of end-to-end encryption. Encryption Is a process that scrambles readable text so it can only be read by the person who has the security code and description key to help with data security.

Wrapping up:
For an entrepreneur, the WhatsApp clone script provides the best choice to make or start a business for their profit. Choose the white-labeled and cost-effective source to make your application effective.

Is the right time to get your WhatsApp clone script packed with advanced attractive features discussed in this blog to grow in the feature.

Wish to launch your own platform?
Let's Get In Touch:
WhatsApp: +91 6379630152
E-mail: [email protected]
Website:https://www.trioangle.com/whatsapp-clone/