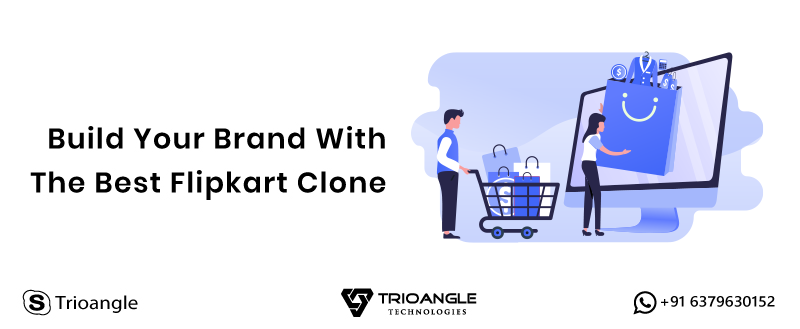 Future Of Ecommerce
According to a recent survey, all the platforms change to digitalized, and every industry steps into the online platform, and mainly all the product selling industries come into the E-commerce marketplace. In 2024, more than 95% of purchases made through E-commerce platforms, and usage of the internet become higher and higher. Where people make their shopping easier and satisfied with online stores.
Millions of people are buying things in the online marketplace around the world, and not only the young generation is using the online shopping platform. Their parents also use this marketplace and become regular customers because all the products are available online and easily buy products. There are different types of unique products under each category that makes people engage in online shopping.
Brand Your Store
The most important strategies are to focus on your store for a brand presence, as your brand becomes popular, your online store will get targeted to regular customers. All the transactions are digitized and online shopping becomes easier. The store should be user friendly and favor for users in all aspects like refund policy, cancellation, etc. 
Flipkart Clone is a Multi-Vendor platform where multiple vendors can add their stores and more number of products can be added under certain categories. It is one of the enlightening features of Flipkart Clone users, where users can buy different types of products under all categories. Selecting the right Multi-Vendor platform with unique features makes your store high profits in the E-commerce business. 
Features In Flipkart Clone
Multiple Login & Signup
The users can log-in by their social media accounts like Facebook, G-mail, and Apple id. Admin and Merchant have to login by log-in id and password.
Search/Filter
It is easy to find out the required product for buyers by using the search and filter options. Buyers can easily search and filter out things.
User-Friendly Merchant Panel
Merchants can easily add their products and keep track of their products. The total products, total sales, view orders, sales details, etc.
Multiple Languages
Users can select their frequent languages with the multiple Languages option. Admin can add the new language or delete existing languages.
Social Media sharing
Buyers can share their favorite products on social media accounts. We can follow our favorite stores for new product updates.
Thank you for turning over this blog.!
Contact
Mail: [email protected]
Site: https://www.trioangle.com/flipkart-clone/
WhatsApp: 6379630152