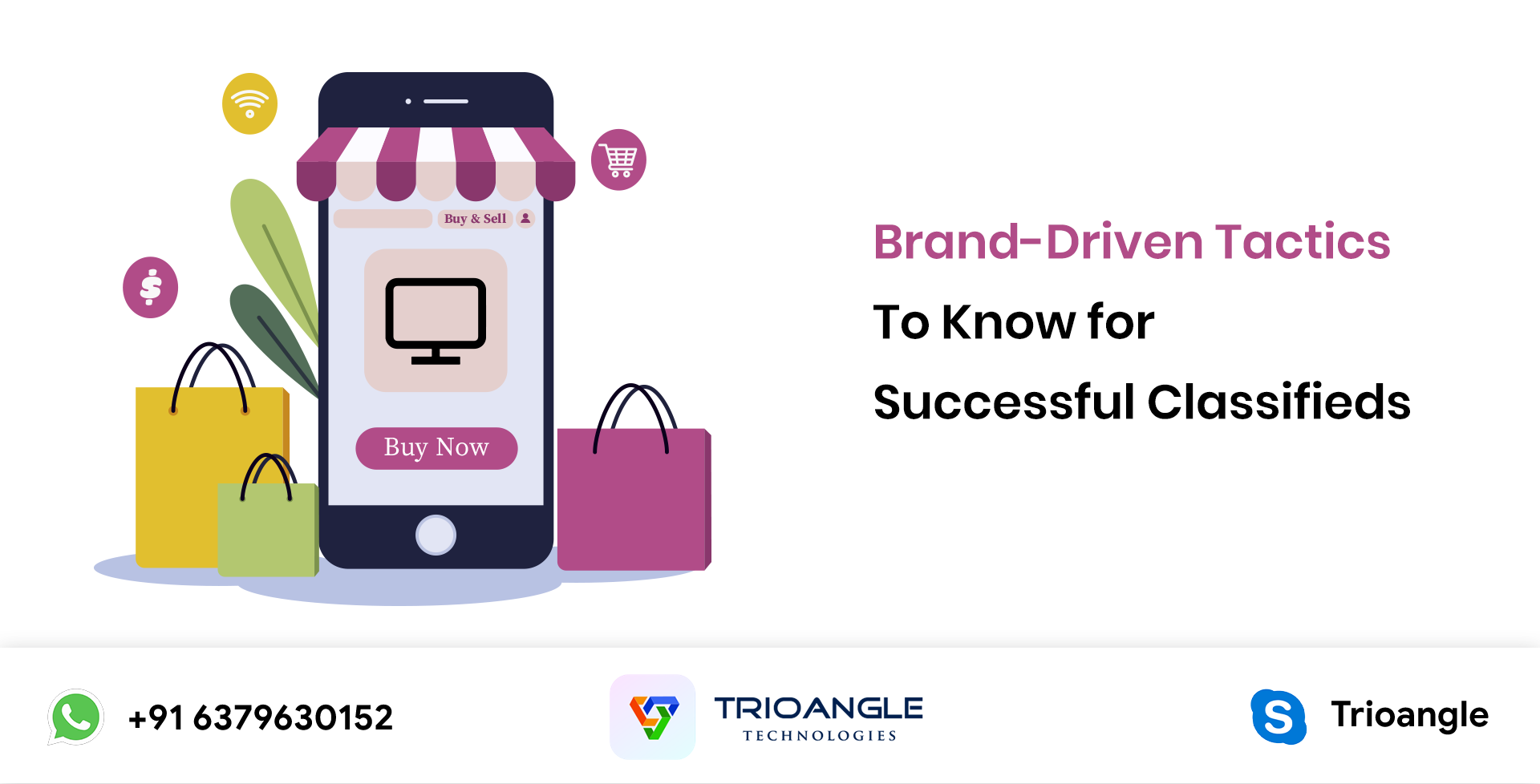 Online Classifieds Market size is increasing at a more rapid speed with substantial increase rates over the previous few years. This is estimated that the demand will increase greatly in the forecast period between 2020 to 2028.
The market will increase due to elements such as an expansion in mobile advertisements, an increase in the use of mobile wallets, an increase in the number of mobile phone users, rapid urbanization, and high internet usage. 
The Global Online Classifieds Market statement delivers a holistic evaluation of the market. The report presents a comprehensive study of key elements, trends, drivers, restraints, competitive landscape, and elements that are playing a significant part in the market
Online classified advertisement is a kind of online advertising that is famous on social networking sites and can be sold or supplied for complimentary. Online classifieds have evolved into a widespread technique for nearly unrestricted advertising of your product or service.
Factors to Drive the High-Brand Value:
Theme – Once you have decided to build a platform in an online classified website, you will have to select a theme for making a website like letgo. Depending upon the medium, there will be other possibilities for you to choose a template to make a classified website.

The theme is one of the most important features to attract users. We can cover more users by selecting the theme.
Unique Design – The Unique design of your classified ad's website matters because multiple items related to the user knowledge are dependent on it. The look of your online classifieds software will decide how attractive your website will look to the users, people care to prefer clutter-free, and aesthetically attractive format. 
Moreover, the unique design of your site will decide how comfortable to guide your site. How do the necessary options seem? The responsiveness and mobile-friendliness of your site will provide the most suitable user experience over additional devices.
All in all, a fine design with logically placed screen features, neat and trendy looking – should be your choice when picking a classified template.
Allow Custom Postings – Because your ads website will support a wide range of ad listings under different categories. Sometimes, you might find some categories that need some special fields, and that is where the option of a custom field is required.
Your Classified ads website will support a broad scope of ad listings under various categories. Occasionally, you might discover some categories that require some particular fields, and that is where the option of a custom field is needed.
Also, custom post type lets you make an all-new post style, or we can say listing style. So if you like to show real estate posts or jobs on your site, all the fields required for such a listing will be different. So, you can make custom fields for the job listings, and give them a unique custom post type "Job listings".
Easy Accessibility – Your Classified Website must be easy for users to reach or get into it. The ad form must: be having customizable specializations so that it can help extra. Moreover, the ad form must be very easy to submit.
In your classified website, it needs to be easy to navigate so the buyers or sellers don't discover it difficult to navigate. Not only this but the account managing plan must also have simplified access.
Option to Promote Locally/Globally – One of the items that will usually operate for almost any type of Online Classified website is a local advertisement. An online classified website will always be more suitable for the local people (locally) and all over the world individuals (globally), So inset the options like locally/globally.
Even for any other kind of classified website, getting the attention of the local audience should still be the first priority, but the global audience also matters for a huge success.
To attract the advertisers as well as to promote your site among local people and Global people, so that they can browse via your site when they require to buy or sell their products online.
Predictable Changes in the classifieds industry:
It may appear weird to some, but there was a period when paper and print classified ads defeated the sales and advertisement earth. Before the digital change, we currently locate ourselves. The Online classified ads offered customers an uncomplicated way to browse different suggestions that were usually listed by private vendors. 
Many of us likely purchased our first bike from a listing in the classified ads area of local newspapers. Back then it was the usual, and it wasn't just a bike that could seduce you as you browsed newspapers or wide journals. Print media was the go-to spot for a huge scope of offers, from home goods to places themselves – but periods changed, and fast.
As the internet became widely available to families in the early 2000s, there was a chance for classified ads to get a bigger audience with the future of advertisement taking form via the latest marketing technologies. And with this leap from image to digital came the development of online marketing.
We currently see ourselves in the super-competitive earth of classified ad websites such as letgo, Carousell, and shpock – where users can purchase or sell goods and services of nearly any type.
The Technical Evolution of Online Classifieds:
With our lives better online than ever, the online classifieds market landscape has inevitably attracted vendors of all kinds, which has caused competition via the roof with Facebook introducing their online marketplace and Amazon also turning their powers in this area.
As classified platforms began to rise, they held to take on unique and special qualities that would work with the needs of customers in the modern-day, which choices such as
    Strong tracking chances


    Reviews and testimonials

    Seamless checkout assistance


    Links to social media pages and other products
And as enterprises began to discover the strength of the consumer journey and adjust to online classifieds in this path, increasing ad spending soared due to the "victor accepts all" stigma that stemmed from those desiring to increase the most rapid in the shortest amount of time.
Wrapping up:
Ideas to establish the online classified business are more. Stepping into the online business with the right idea that is fit to your limits is the one way to make money
Among many listed in this blog, the online classified business is the familiar one and it is getting global. Wish you start smartly? Then, take action right now