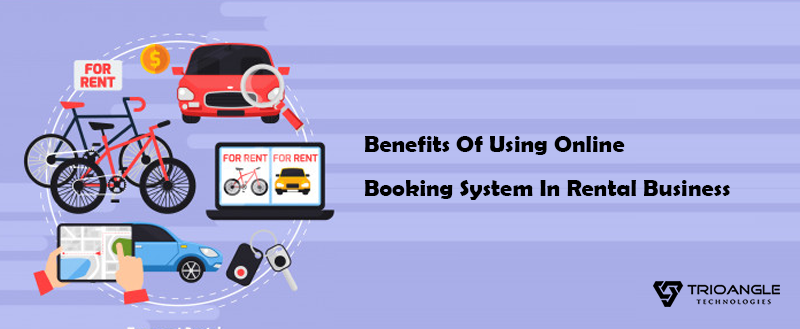 Technology driven world invites new business ideas to be launched quickly. In that line on-demand business like a ride-hailing business, the rental business is a heading the market. Tech giants like Uber, Airbnb made instant services possible just by simple taps. If you wish to start a business like them ping to [email protected]
Let's consider Airbnb here, Initially, it was started by renting air mattress to the tourists. Further, the idea of renting is distributed globally with a user-friendly website. Now they have ended with the best working platform with the powerful booking system, which has labeled them as rental behemoth by capturing eyes, mind, and heart of people. The power packed online rental booking system and website affords the best service to the host and guest, through which they drive trust, reliability, transparency, quick access, speed, etc.
Urging to start a business like them but hunting for best technical support tap on our vacation rental software.
What Is Online Booking System?
Actually, the online booking system is a software used to book the listed rooms or properties. In rental business online booking system plays a vital role in seamless booking or reservation of rooms. It builds trust, easiness, transparency and direct contact with the clients and through it, entrepreneurs can comfort.
Benefits Of Online Booking System:
24/7 Operation – Available all the time. A person who wishes to book a room for rental at usual times like midnight early in the morning etc. Yes, it is possible with an online booking system which is present all the time.
Hassle-Free Management of Bookings – There may be more no. of vehicles be listed, but using online booking system you can manage fleets online. Also, you can connect the users easily. To know more view car booking script
Secured Payments – Guest can quickly reserve the properties for rent, also they can book the space with multiple and secured payment gateways. Here the transaction will be fast and secured.
Cut Your Workload – Through online booking and management system, a business administrator manages the system seamless as it does not deal with manual action. In a vacation rental software, the workloads are split among multiple admins.
Increase Revenues – The online booking system stores the entered data and also collects the data based on bookings and listings, accumulates then into a report. Through which users can analyze their performance, which helps to increase their efficiency also helps to earn more. Click on boat rental script to know more