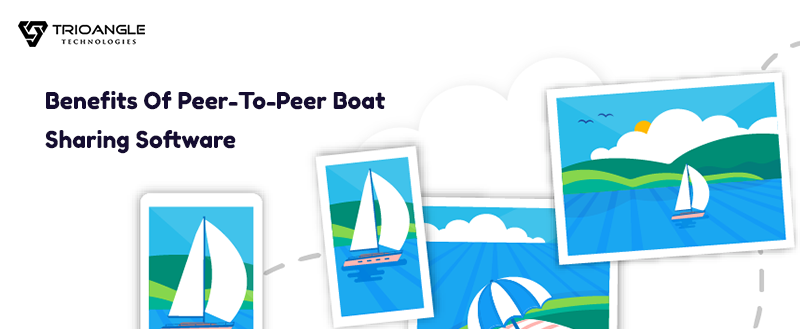 One of the trending and most interesting businesses in the current age will be the boat rental business. Because just to enjoy the chillness of water and experience of riding owning a boat is incredibly expensive also maintenance. Most of the private boats are unused for approx 90% of the year due to unreachability. So to connect this demand and supply, business with a better plan and best working software are required to flourish in this industry.
The software has been a primary requirement for a business. If you feel difficult to develop software from scratch and if you are hunting for technical support for your boat rental business, catch out! Makent boats – Best boat rental software.
Benefits Of Peer-To-Peer Boat Sharing Software:
Peer-to-peer boat sharing indulges between the lender and the borrower of the boat. This practice was followed years back. Now with the touch of technology, this practice is followed with a software. Admin of the boat rental business manages the business with the efficacious boat rental script. Now let's see the advantages of boat rental software individually.
For Boat Renter – One who gets boat/yacht for rental through the software is a boat renter.
It is easy to search for the preferred boats with the requirements. The boat rental software lists out the boats for rental with the advanced filters used.
With the boat rental script, it is clear and transparent about every listing. So that renters can book the listings without any thoughts. If there is any, renters can message the owners and clarify the doubts.
In the boat rental script, Seamless booking is possible with multiple pricing options, multiple booking options, multiple payment options. So that renters can book the listing at an affordable rate. Experience the ride at an affordable rate.
If they wish to cancel the listings. Yes, it is possible with varied options, also the system manages disputes.
No need to worrying about the maintenance, just enjoy the trip with a rented boat.
For Boat Owner – One who holds the boat ownership.
The report says 92% of the boat is placed idle. Instead, you can earn with the use of technology. Let me now depict the benefits of owning a boat.
A boat owner can earn a lot (service fee, host fee) with just renting it clearly in a boat rental software.
You can connect with more outsiders, with the peer-to-peer boat sharing script.
Through yacht rental software, you can view your hosting performance and improve it to earn more.
If any damage to the property, don't worry there is a flexible policy available to get refunds.
For Boat Administrator – the boat rental business owner has administered the whole scene through a single dashboard. It is smooth for them to monitor, manage the listings, users and the system.
For more details ping to [email protected].