When it comes to social media marketing, Facebook owns a maximum credit and it acts as a king. Yes ! An analytics says that 76 % of people use Facebook on a daily basis at USA which is comparatively high regarding to Twitter, Instagram, Snap chat or others.
Just question yourself, on average how much time you spend on Facebook daily ?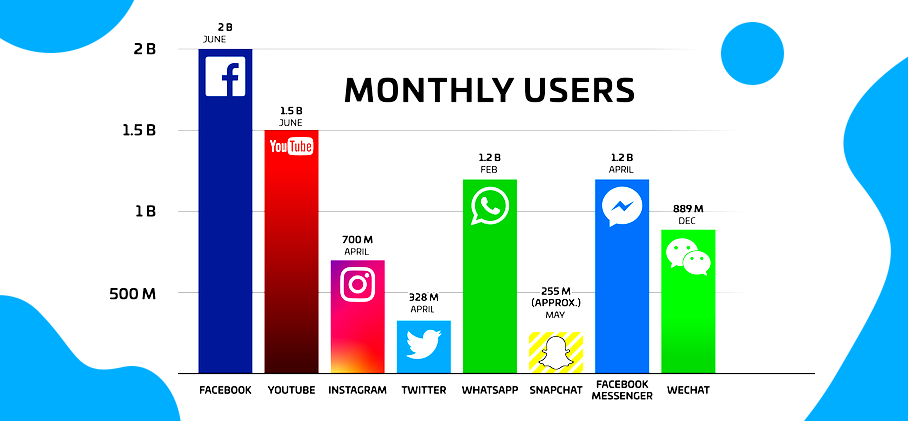 This picture depicts the actual usage. So Facebook perfectly provides huge potential for marketers to influence it. No matter ! if you are a B2B or B2C, Facebook have reserved space for all kinds of business. 
If you need any guidance or detailed version regarding facebook ads, feel free to consult me at Digital Marketing Services. 
Okay fine ! Let's dive in, to run a successful Facebook campaign. 
Decide Your Goal !
The very first requirement to be chosen before getting into this platform is "Deciding your goal" that is do you need 
To increase your website visitors ? 

To increase the app downloads ?

To create brand for your profile ?

To generate lead count or others ?
Because a plan without a goal is useless. Only through goal you can focus on the probability of success. 
Before getting in,  get to know some more brief overview. 
When you are about to set your Facebook campaign, it gets compressed in three folders. Which is important to be known. 
Campaigns –  The actual usage of this Campaign is when you handle multiple project, it act as a outlet for better usage and you'll choose one advertising objective for each of your campaigns.
Ad Sets – Can segment your ad to target different set of audience, so that you can have a clear view over this and manage them easily
Ads – This is where you can actually create an ad. 
That's it for over view, get ready to read in detail. 
Types of Facebook Ads
To sum up there are two types of ads are
Sponsored Ads – This ad displays in the newsfeed and the user could see this when he is scrolling/surfing on the Fb. For example look into the Semrush ad.
Right Hand Column Ads
As the name depicts it displays in the right side of the news feed and this ad can not be scrolled out. But it will be small and has little less probability to drive attention.
 For example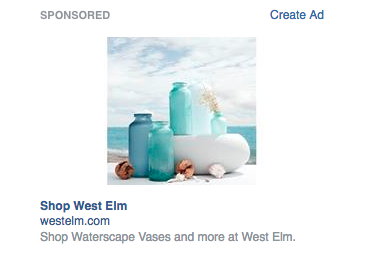 Do smart choice to choose which type of ad you need.
Steps To Start Your Facebook Ads
To do maintain the facebook ads in an effective way. You need a Facebook ad manager. Here you can see the dashboard of your account, if you are new to the ad manager you will left with free space, or else your campaign, ads set and ad details will be listed here. 
Step 1  : Choosing Your Objective
Here you go with 

As said choose your targeted audience and goal before starting. Because when you click the create option, you have to provide information like Campaign name, Ad set name, Ad name, buying type and most importantly objective of the campaign which is the goal of your campaign to attain results.
The objectives included in the campaign are as follows. 
Awareness
Consideration
Traffic

App Installs

Video Views

Lead Generation

Post Engagement

Page Likes

Event Responses 

Messages
Conversion
Conversion

Catalogue sales

Store Traffic
Based on the objective you choose, Facebook will get an idea about how to perform your ad. So for better clarity of understanding let's choose to the objective called " Traffic" for the website. 
When you are opting to go automation process, then include an UTM source for tracking the result. 
Step 2 : Choose Your Audience
In the ad set, your next step is to choose what kind of audience you gonna configure. 
( Note :  A single campaign can have multiple ad sets, so for different set of ads can alter the audience as you prefer. ) Based on the audience you choose you will experience the results. Because at the start when I work for my campaign I was not sure about the types of audiences. But later when I work for my digital marketing agency I started building my skills and starts mastering it. 
Audience type includes 
Custom Audience 

Look Alike Audience
To start initially you have to create an audience.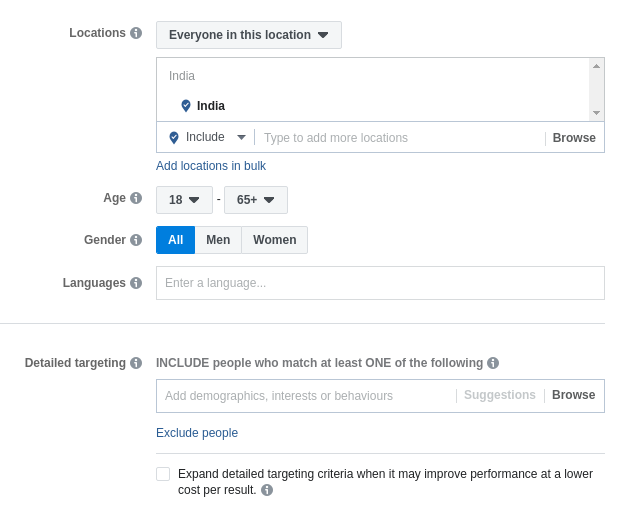 Location : Choose the location you have to explore your ads, you can be more specific or can include all location ( according to your business needs )
Age : Not all kinds of people is your targeted audience, they may even vary in age. For example if you are selling up walking stick then you have to concentrate on the people of 55 plus. So accordingly choose the desired one. 
Gender :  When it comes to cosmetics here you need to concentrate on women, if you are about beard oil business then you have to concentrate on men, So choose the wiser one. 
Language : It is also a major medium, because based on the language you can reach the right audience in the ad sector. 
For better targeting Facebook have included vast options like
Relationship

Work

Education

Financial

Home

Generation

Parents

Connections 

Behaviour
Step 3 : Set Your Budget 
You are the master to set your budget, here you are offered by two types that is 
Daily Budget – The payment you are ready to pay for every single day. Decided to run ads on a daily basis then this would be the right choice. 
Lifetime Budget –  In case you're hoping to run your advertisement for a predefined time span, select lifetime spending plan. This implies Facebook will pace your invest over the energy time frame you set for the promotion to run.
Step 4 : Create Your Ad
To create an ad, this should be the default directive to be followed.
For single Image Ad
Text: 125 characters

Ad Headline: 25 characters

Image ratio: 1.91:1

Image resolution (including CTA): 1080 x 1080 pixels
For Multi Image Ad or Carousel
Recommended image size: 1080 x 1080 pixels

Image ratio: 1:1

Text: 125 characters

Headline: 40 characters

Link description: 20 characters
By following the set of dictates you can draft your ad and check the preview look and publish your ad. 
With the help of Insights, one could monitor the performance of the ad and do changes accordingly. I have just listed the basics of creating the ads. If you have to run a successful campaign, feel free to contact me at digital marketing services company. 
Tap on https://www.trioangle.com/digital-marketing-services/
Or mail at [email protected]