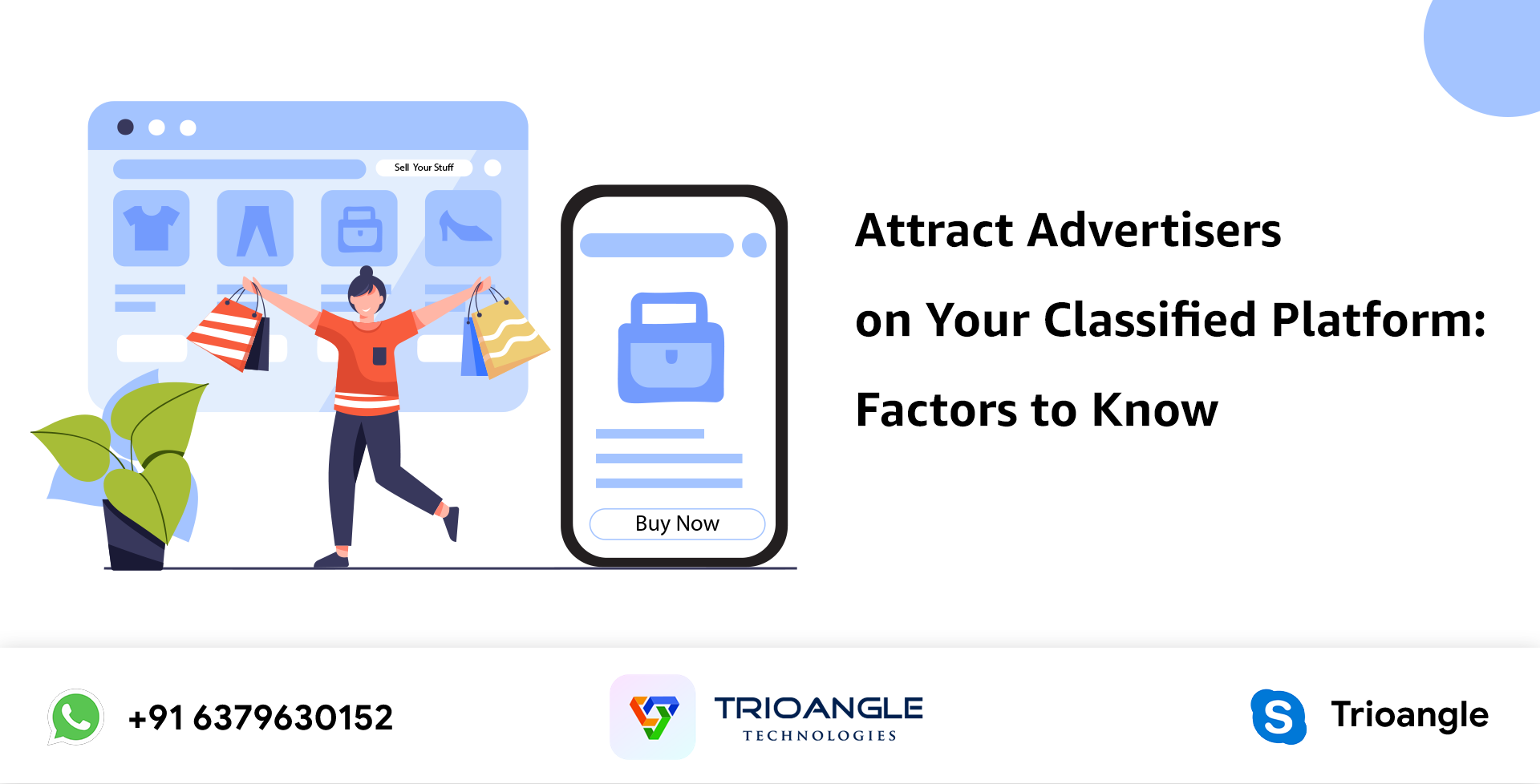 Classified advertising is particularly familiar as an advertisement form among newspapers or online publications sold or distributed. Classified promotions are more affordable than display promotions and are used across different businesses.

Online classified advertising is growing rapidly, covering a wide scope of advertisements bonded to both buying and selling of the products as well as services. These advertisement platforms deliver individuals with both complimentary as well as paid versions of listings.
Standard ads let users list products or services complimentary of the cost compared to featured ads that charge a price for the listings. The global online classified ad medium market has been segmented and established on models into horizontal and vertical types.

The market has been further divided by type into the normal and featured elements. Cars, electronics, real estate, and instruction are some of the major application areas for this market globally. This blog lists the points regarding the preferences of the advertisers, and things that make the classified ads attentive in detail.

What Advertisers to Look Out on Classified Platform?

Online advertising is a successful industry with plenty of chances for businesses to expand and thrive. It has greatly grown over the past several decades and brought over the right old television.
Here are some statistics that indicate how promotion has transformed with time.
The online classified Ad medium size is expected to increase by

USD 16.2 billion from 2021 to 2027. 


However, the development momentum is possible to decelerate at a

CAGR of 10.37%

as per the latest market report Technavio.

34% of the market's growth will derive from

APAC

during the projection time.
China and Japan are the essential markets for the online classified ad platform market in APAC. Market growth in this area will be more rapid than the growth of the market in other areas. 
The fast-growing online advertising market will enable the online classified ad platform market growth in APAC over the projection period.
Call To Action – Every business owner's aim is to get more users on the website. A call to action is one of the most important elements of the advertisement.

The major purpose of the Call to action is to get customers to act. It means the ad reader, viewer, or listener what he needs to do next or directs him to the following phase in the buying process. 
No matter what type of advertisement you have, the call to action should ideally be located in several places throughout the ad.
Get to the point – Usually, when people open your website they just scan for things & jump out at them. If the First Page of your website does not catch their attention chances are they are not going to stay the rest!

Make sure that you include something eye-catching on the first page of your website that draws them in.  For example, giving away something for complimentary, maybe a chance to win a reward, or a limited-time amazing proposal are all excellent methods to entice the users to respond to your website.
Low-Cost! Huge Reach –  Most of the applications charge by either line or by the term which means you can save yourself cash by using normally understood abbreviations to shorten your classified ad when required.
Keep in mind that actually the most suitable ad generally needs to be seen for several moments to really make an impact on the viewer. That's why it's very important that you run your ad consistently for several weeks before pushing major differences or pulling it from the publications.
What Makes Classified Ads Attentive?
Time and Money:

Purchasing classified advertisements for your business will generally function out a lot more affordable than buying other media space such as print, radio, or TV ads. Some classified sites even allow businesses to promote for favorable. 
With classified advertising, you generally won't need to spend time creating an ad yourself or pay for the services of a creative agency to create one for you.

Establishing a classified ad is usually as easy as coming up with some quick copy and providing your contact details. If you like to design a more complex ad, many publications, and websites that sell classifieds offer help.
Excellent Outreach:
Using classified ads lets you concentrate your marketing on the places you do business and reach people who are likely to buy goods or services from you. You should place print ads only in magazines that are distributed in locations you can serve.
There'll be little point in promotion in classified listings that are mainly distributed in places you're not ready to travel to or trade-in. This won't be a problem if your business is mainly online. 
Many online classified services permit you to select the areas you serve, so your ad will reach up when potential customers look for businesses like yours close to where they live. If you're placing your ad in a regional paper, ask for a media pack so you can see what type of readership it draws to make sure your ad will reach the correct demographic.
Easy Access:
Radio and television promotion is all nice and good, but it's not a show of potential customers all the time. If someone experiences a leak and needs to contact a plumber, they're not moving to turn on their radio and stay until they hear an ad for one. 
Potential customers will be qualified to search for you all the time your ad is live online or for as long as they have your print ad lying about
Contact
Some online classified services let potential customers reach advertisers directly via their websites. This suggests that individuals looking for the interests or benefits you sell can make an inquiry just by wiping a link on a smartphone or clicking to send an email from a computer.
Wrapping up:
As an entrepreneur, an online classified business delivers the most pleasing choice to make or create a business for their profit. Pick the white-labeled and cost-effective Letgo clone medium with all the essential features listed here. 
Is the right time to get your own online classified script to attract huge advertisers in the launch itself. Make use of these rarest options. Let's go to the Letgo clone platform right now!.