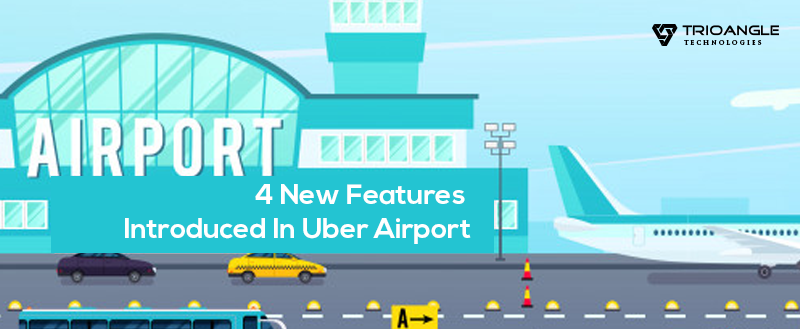 Every business has some competition and challenges in the market. To reach success, it is important to overcome and stay ahead of your competition. The Uber For Airport is the most important model and it keeps on changing in recent years.
Many believe that the taxi business is completely up to big changes in the coming 10-20 years. Most of the vehicles will be electric vehicles and managed by automated software. Both light & heavy vehicles will be soon made driverless.
Thus, it is important to keep updated with your taxi booking software with all the latest features in it. Many startups & entrepreneurs are interested in transport from & to airports, railway stations and other, more profitable places. Here are some features which give you an idea about Uber airport & how it will help your business to be successful in the market.
4 Helpful Features Available In Uber Airport:
Queue System:
Whenever a rider gives a trip request, the driver who is first in the queue will get the trip. It works on the "first come first served model". Thus, the driver gets a trip on a timely basis and there is no room for error.
Rematch Trip:
The rematch trip gives an option for the drivers to accept the trip immediately after completing the trip to the airport. When the driver completes the trip, the rematch is activated and the driver will be in this mode for 2-5 minutes. It reduces congestion & traffic in the airport and also reduces driver waiting time.
Estimated Wait Time:
Many drivers feel exhausted without a trip & waiting in the queue for the ride at the airport. Now, the driver will be shown their position in the queue as well as the estimated time to get a trip. The EWT helps the driver to make informed decisions and prevents from deadheading. 
Quick Pass:
Most of the drivers are looking for long trips from the airport and they don't accept the short trip. To make a win-win for both rider & driver, quick pass option given to the driver. When a driver accepted a short trip from the airport, he will be activated with a quick pass. 
The quick pass helps the driver to be placed in the improved position in the waiting queue for the trip.
Why You Need A Taxi Booking Software With These Features?
Staying competitive is the key to success for many businesses. When you want to outsmart your competitors, you should be backed with the best working taxi booking software or Uber clone script which has all the features to help the rider & the driver. It is important to keep updated with your mobile & web apps. It is in your hand to make a wise decision for your business & future
Interesting Articles:
I hope you have consumed some useful information in this article.
Have a Great Day.