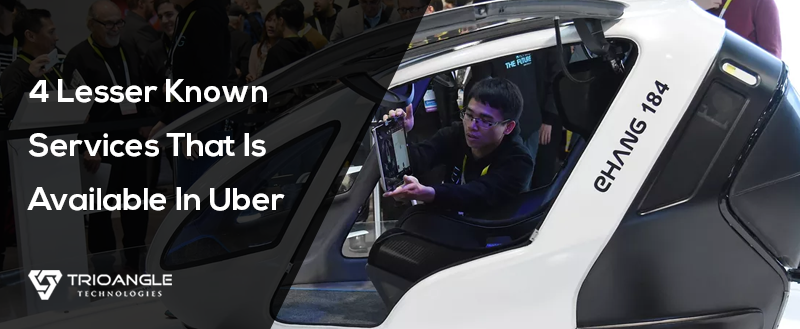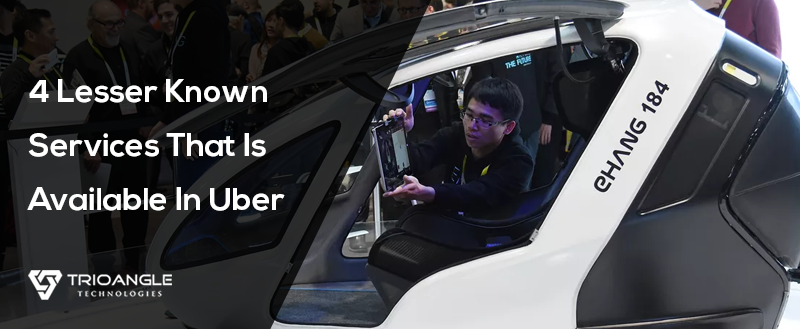 Uber is giving out all to stay on top of the business world. They are well known for their innovation and not afraid to try out new things. They are the one which laid the foundation for the success of the taxi booking business.
Many startups & entrepreneurs follow Uber's footsteps to reach the success of their own. They are a role model for business owners who are in the market. Here are some lesser known services provided by Uber which you can also make use of in your venture.
Trending Services in Uber:
Uber For Medical:
Uber for medical is a service that is available in most of the US states. In which, the medical assistant book a ride for his customer through Uber. Based on your appointment with the hospital, the medical assistant book a ride to pick up the user from their location and drop off after consultation in the hospital.
From a recent report, there are 3 million people in the US who are not getting proper medical care due to transportation problems. Uber wants to make use of this opportunity and help people with medical consultation. There is a separate portal for health associates to book a trip with the Uber. 
Uber For Pets:
Most countries penalize drivers who don't allow pets inside their car. On the other hand, Uber supports customers who ride with their pets. Uber request a rider to keep the vehicle clean and bring a blanket with them.
Uber doesn't provide any special notification when a rider requests a trip with pets. But, they add a 2% surcharge to the trip which is given to the drivers.
Uber For Cycling:
Uber partnered with "Jump Cycles" to provide cycling services throughout the USA. The jump cycles are pedal-assisted electric bikes that run fast when you work on the pedal. A user can hire a Jump cycle in any nearby cycle station. They should scan the code to unlock the cycle through their app. They should drop off the cycle in any cycle station near their destination. 
Uber provides integrated GPS and locks with these electric bikes. You should lock these cycles properly before you leave the cycle station. The charge for the cycle rent is calculated hourly basis or daily basis and it is based on your geolocation.
Uber XS:
Uber XS is a similar service like Uber X but runs with a quadricycle. A Quadricycle is an electric car that runs a maximum of 45km and not more than that. This service is best for major cities and heavy traffic areas. It is good for disabled and elderly people who love slow & smooth rides in the cab.
summing up:
There are business ideas are used by Uber to help their customers and improve the overall experience in the portal. If you are a business owner then, you can use these ideas to launch your own business as it is profitable & successful. You can also check out the Uber Clone script app for your technical needs.
I hope this article helps you.
Bye.