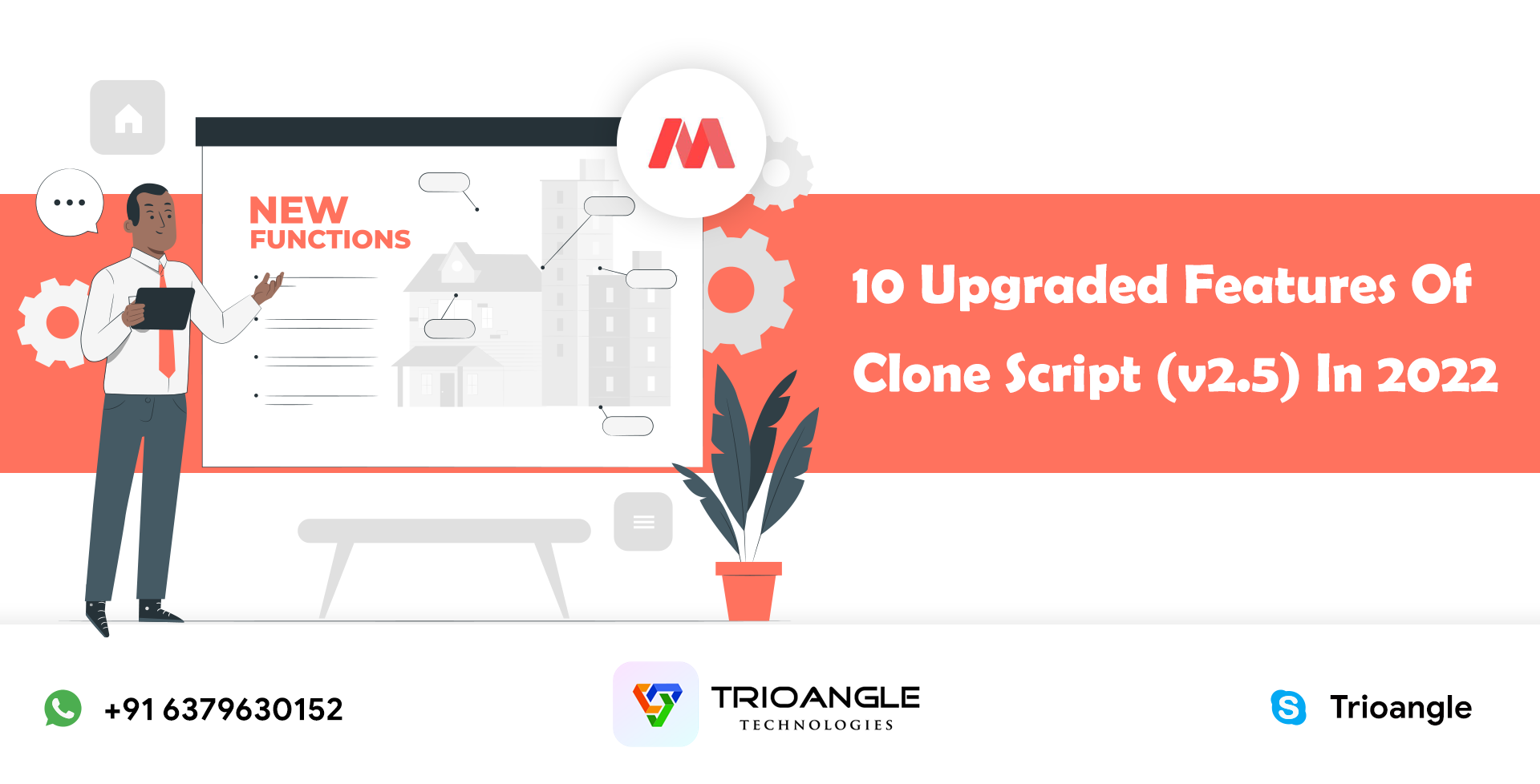 The online rental business is getting trendy with innovations and the technological revolution. For one who wishes to launch an online rental business in a trendy mode, being aware of the new upgraded features with the new design is an essential thing. This blog brings you such awareness. Let's move forward.
Features and Functionalities Of Airbnb Clone App(v2.5)
For peer-peer online rental platforms like Airbnb Clone Script, it is important to differentiate between the core features and additional features of the system.
Usually, it has two users (exclusive of the admin) Hosts, and travelers). In the new Airbnb Clone App (v2.5), there are a lot more advanced features have been integrated.
Authorized Signup
Vacation Rental Script has 2 user groups- Hosts and guests. The host creates their accommodation listings that the latter can view and book. The authentication feature in Property Rental Script (v2.5) allows users to change their roles anytime. 
For example, a host who has created a listing can also book other rentals properties when traveling to another city and when searching for accommodations.
User Profiles
In an Airbnb App Clone, Users could be able to create their profile and modify the information easily and conveniently. For example, they might want to edit or update their settings like email id, password, phone numbers, etc.
Listings In Airbnb Clone Website
Hosts can list their properties on the Airbnb Clone Website and specify the detailed information of the accommodation including, location type, and pictures. If they want to provide any offers they could mention them in their listings which would boost their bookings in seasonal time.
Map Integration
The functionality of integrating maps with the Vacation Rental Script allows travelers to navigate to the accommodation. It also acts as a sorting system to search around the location and get a quick property preview of all the information listed like name and price. Additionally, the algorithm suggests the most popular accommodations based on the views and visits.
Messaging System
Airbnb Clone Mobile App has a communication system that allows both travelers and hosts to discuss things like delays, cancellations, number of guests, arrival time, etc. This is one of the standalone features as it allows to establish of trust between two user groups.
Booking System
When travelers look for accommodations they can check their availability on a particular date. If it is available then he could make a booking, then the host receives a notification where he could decide either to accept or decline the booking. This makes the Vacation Rental Script more flexible for the users.
Push Notification System
Push notifications in a Clone Of Airbnb allow both hosts and travelers to get notifications and immediately shift to a particular web page. It works this way- a user gets a notification when they click on it, and immediately gets redirected to a particular notified page.
This not only accelerates processes quickly but also easily boosts user experience to a great extent. This also allows both user groups of Airbnb App Clone to stay up-to-date with the things happening on the platform.
Online Payment System
Best Airbnb Clone App will be integrated with a full-fledged online payment system that makes it easy for both travelers and hosts to make and accept payment for the services.
This system comes in fruitful options for travelers, is secure for hosts, and offers a profitable business model for the admin who can charge a commission from each transaction that takes place on the platform.
Delaying Payments Until The Transaction Ends
This feature in the Airbnb Clone Website is critical to the smooth functioning of the Online rental business. The option make sure the providers offer the service promised and guests pay the agreed price for the accommodation. The best way to ensure this is to hold funds until the service ends.
Review System
This function is full and full based on creating trust between strangers who indulge in business with each other. Each user in Airbnb Clone Script will have their profile with their real name, pictures, and details.
Hosts will also have the details of their property listed out along with the license details that build trust for bookings. Both guests and hosts can leave reviews to each other after the checkout.
Conclusion
As the number of millennials booking vacation rentals over hotels increases, more businesses are investing in peer-peer Airbnb Clone Script. Not just vacation rentals, you can develop peer-peer rental platforms for cars, boats, spaces, bikes, and what not? So why are you waiting for? An efficient and cost-effective solution is Makent Airbnb Clone App(V2.5) to launch a successful online rental business venture in 2022.
To Know More: https://www.trioangle.com/airbnb-clone/
Mail: [email protected]
WhatsApp: +916379630152