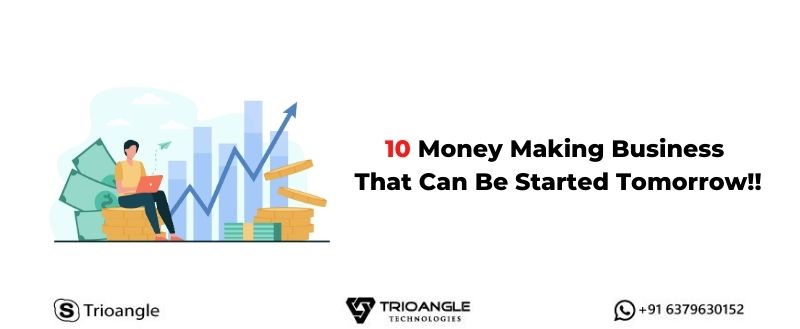 During the pandemic people acquired services through digital platforms. Today's business has shown a great transformation by reinventing the digital medium. This quarantine era made people turn out their innovations and sell it through the digital mediums. From small retail shops to huge corporations have taken different segments by focusing on the core. For example, Uber with ubereats for food delivery, UberRush For package delivery and much more.
If you start a business like them in a competitive and most trending industry, go ahead with ready to use softwares to quickly launch your firm sooner.
Here I would like to list some of the business ideas according to Forbes.
The corporate consultant – The corporate consultant includes corporate wellness services like business management, change of corporate strategy like payroll management, human resources and change of product/service development. During this pandemic, business around got shocked. Many are revived with this consultant service.
On-demand services – The on-demand services include meal delivery, grocery delivery, hairstyling, event management etc. The importance of on-demand business services is proved in this quarantine. It is a lucrative business industry to step in.
House Services – Home services or handy services is an upcoming industry that includes services like electrician, plumber, cleaning and much more. In today's online world, we can easily approach such people at immediate rates.
Food truck business – Cost-effective approach for people who are passionate towards the food industry. A reliable report says, that annual revenue is approximately $1 billion dollars nationwide, with their key target market being middle-class millennials who value the convenience aspects of the industry.
Game development – Today's millennials are fond of online games. New and visually approaching games are increasing in number nowadays. The global gaming industry is forecasted to be USD 256.97 billion by 2025.
Online tutoring services – Education industry is also now online. Before pandemic situations, firms like Byju's, unacademy offers private coaching services. Udemy, Lynda like sites, offers online course services with certificates. Now, when the educational industries are shut down, they move their tutoring to online platforms. With it, people are used to it and industry evolves with it.
Internet broadcasting – Through internet broadcasting, a particular content is distributed through the internet medium. In the current pandemic, advertising and promoting of products are on online platforms.
Vacation Rental – Vacation Rental Business is the most sought after and scope full business in the market. Starting a business on the rental with various business ideas and the best services will hit success.
Ecommerce & online auctions – Shopping and auctions are popular in both offline and online mediums. Present days brick and mortar, adding their presence even more with online platforms.
Online fitness coaching business – By centralizing purchasing, marketing and other business activities, you can develop and manage fitness centers for corporations at a competitive price and the fitness industry is profitable when it is moved online.
Make more bucks with these 10 businesses with the readymade softwares available all around.
Get the best business resources by searching in a common forum as search engines
Develop From Scratch: One who is technically strong and willing to spend lots of energy and time can develop a clone app. There are many blogs and guides available in the online platform like you can refer it if required
Here is an example: 7 Steps To Build Your Own Airbnb Clone From Scratch
Freelancer: If you are not that much strong in technical domain. You can approach a freelancer to develop an Airbnb clone app. It is a cost-effective and time-saving act. But not a prolonged service.
Clone Software Service: To instantly launch your business, one can approach clone scripts in the market. There are lots of benefits like cost-effective, time-saving, offer service etc.
Start your business instantly in the hot and peaking industry. Try out the best business resource for the business and be successful with it.
Conclusion
These are the top hitting industry at times of Covid -19. Don't wait! Start your venture immediately with a script.
Don't worry there are lots of scripts all around. Pick a better one for your business.
If not get the technical help from Trioangle, the best web and mobile development companies, has been the limelight for many blooming entrepreneurs.